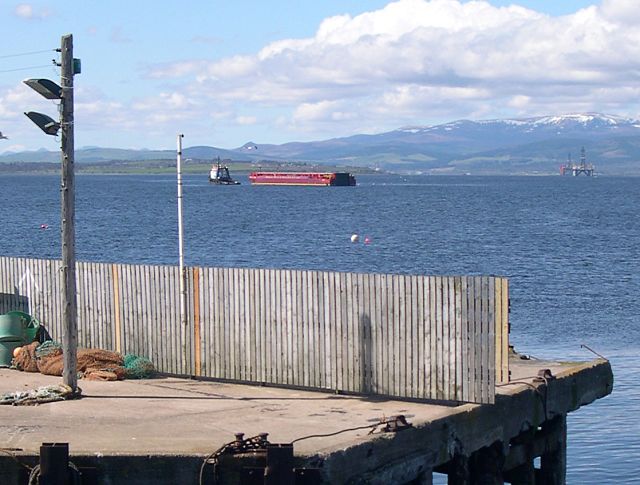 The Cromarty Archive
'Terra Marique' and tug.
The Terra Marique is an unusual vessel or barge, especially built to assist in conveying heavy one-piece loads around the country using her 'daughter' vessel, the Inland Navigator.
The Inland Navigator is a canal boat, built to carry an item weighing up to 300 tonnes through some very narrow and shallow water. She can be carried inside the Terra Marique, and may well be inside her in this photo, in order to get from say the Clyde to the Thames around the coast.
I've no idea what she's doing here in the firth though.
More info can be found on
www.robertwynnandsons.co.uk
Picture added on 19 April 2005