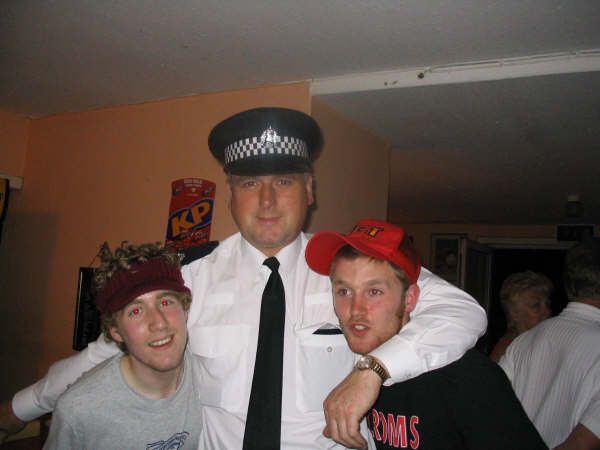 The Cromarty Archive
Croms in a bit of bother.
Once again the proud reputation of Cromarty is ruined by the actions of a few tearaways on a trip to the Piggery.
[Editor's note: this is in no way an attempt to besmirch the name of the local constabulary. 'The Piggery' is the local nickname for the Nigg Ferry Hotel which these youths were visiting at the time of this picture - whew! got myself out of that one]
See also
picture #1401
and
picture #1402
.
Picture added on 10 November 2005
Comments: