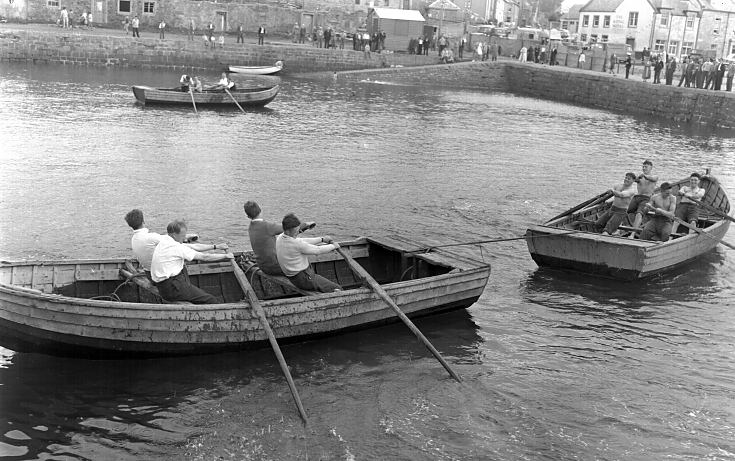 The Cromarty Archive
Regatta Tug of War
Two teams of rowers in salmon cobbles taking part in a tug of war competition in the harbour. A 3rd team is warming up in the picture.
The harbour office and girnal can be seen in the background.
If you use the zoomified version of the image you should be able to make out some faces - do you know any names?
View Large Version
Zoomify
Picture added on 02 February 2007