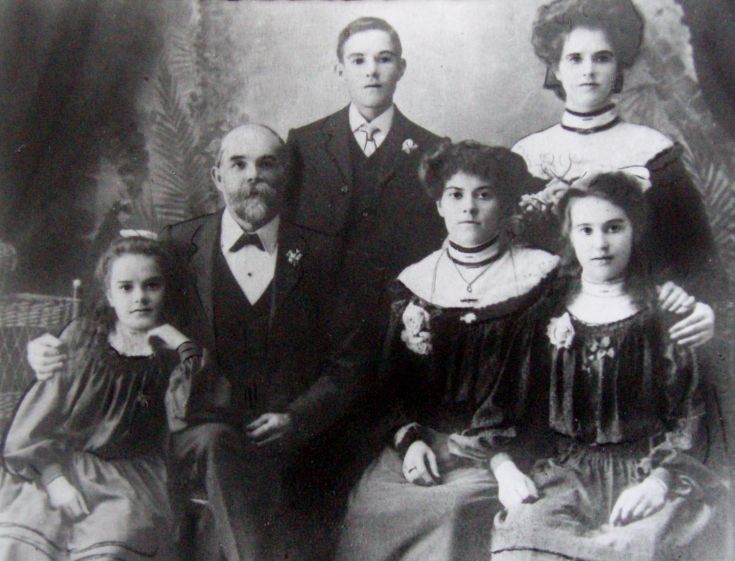 The Cromarty Archive
David Manson Skinner and Family - c1896
Pamela says:
"David Manson Skinner is my great great grandfather and was born on 26th June, 1856 in Fishertown, Cromarty. He was a fisherboy in 1871 and lived in Shore Street.
His father was John Skinner and mother Ann Taylor Manson - both are buried in the East Church, Cromarty. His wife, Ellen was born in Lanark, Scotland. David and Ellen were married in Lanark before emigrating to Sydney on the 'Bann' on 15th March 1884."
The names on the photo are Mary Jesse Skinner, David Manson Skinner, Robert Bruce Skinner, Anne Taylor Skinner, Eliz Ellen Russell Skinner and Isabel Baxter Skinner.
Picture added on 26 April 2007
Comments: