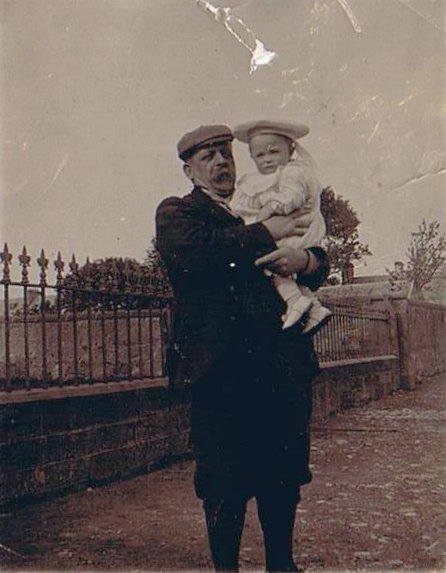 The Cromarty Archive
Alexander Holm Mackenzie.
Alexander Holm Mackenzie, well known Cromarty identity in his day, born 9 November 1847 who built his house in Barclay Street, and is buried in the Cromarty Kirk with a lot of his kin folk. Here he is holding his grandson Alastair Ian Fraser Mackenzie outside the Cromarty Schoolhouse around 1903. Alastair was born in 1902 the eldest son of Donald Alexander Mackenzie, well know poet and author, and Elizabeth Fraser.
At the right of the picture is a high wall, where nowadays there is a low one. This is a continuation of the wall still to be seen on the south side of Barkly St. It seems to have been reduced in height when the new house was built there sometime in the 1950s.
View Large Version
Picture added on 27 June 2007
Comments: