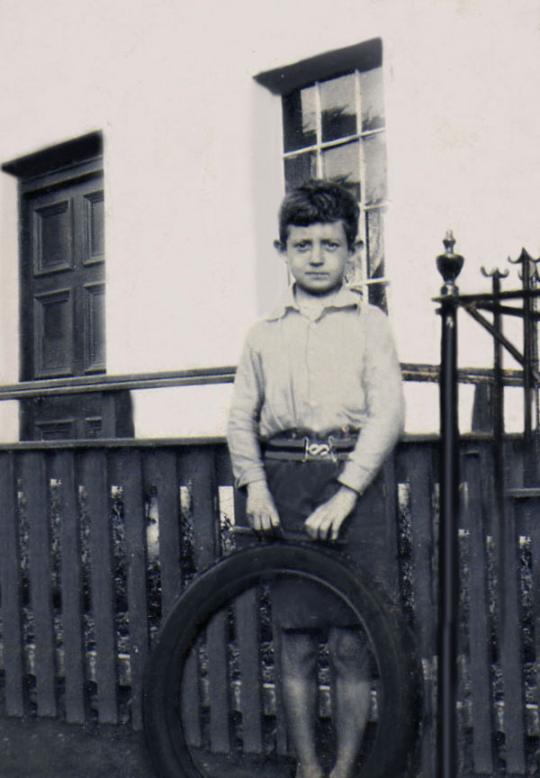 The Cromarty Archive
William James Taylor c1927/28?
Jean says "This picture is of my brother Bill, born 1919 at the Mains in Cromarty, and later lived at 5 Duke Street with my parents Victor and Ina Taylor(nee MacDonald), sister Emily, cousin Tom Macdonald and grandfather John MacDonald.
Bill moved to Stourport on Severn in 1934 with his family shortly after the death of my grandfather in September 1934.
My brother joined the Royal Navy in 1939 at the beginning of WW2 and in November 1942, aged23, by now a leading stoker on HMS Hecla a Destroyer/Depot Ship he was reported missing in action after his ship was torpedoed and sunk by German U-boats (U505/515) off Casablanca in the Mediterranian.
Do any of the older Croms recognise Bill in this picture, was it in Duke Street?"
Picture added on 03 September 2007
Comments: