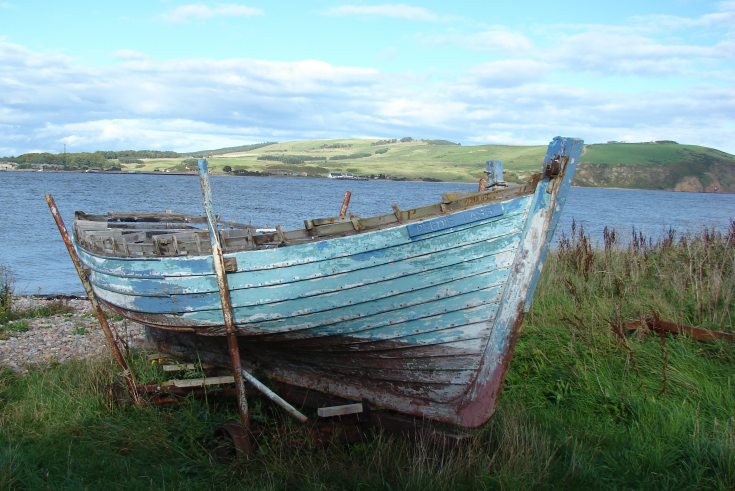 The Cromarty Archive
The Peedie Lass
Georg took this photo in September 2006 whilst on holiday.
He says "The boat intrigued me greatly because it seemed to create in me a mood of nostalgia. I wondered what stories it could tell - the many places it has visited, the different people who sailed her. I quickly snapped a shot, which has now become one of my favorite photos."
She can be seen in somewhat better nick, and with cabin intact, in
picture #194
,
picture #217
and
picture #347
.
picture #1731
shows Bobby Hogg with his grandson Iain steering her.
Picture added on 25 October 2007
Comments: