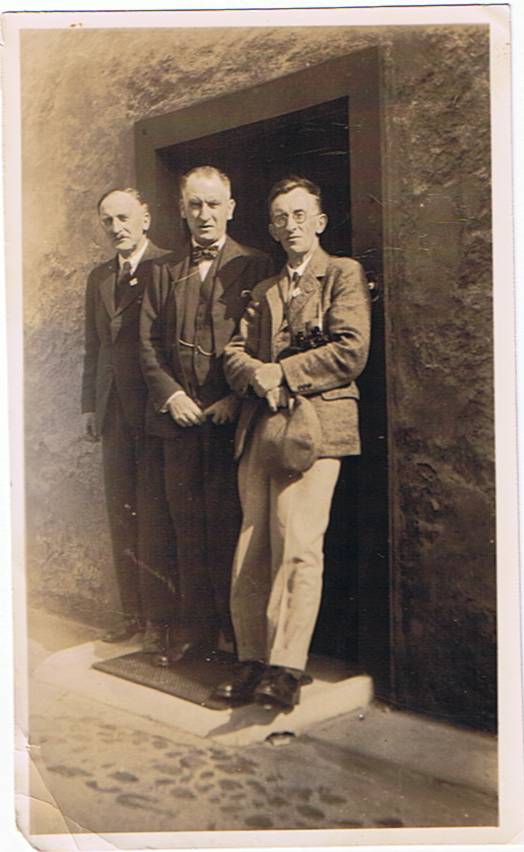 The Cromarty Archive
On Barkly St.
Maggie says "Taken around 1930 outside "Calrossie", 4 Barkly Street, Cromarty. Brothers, Donald Alexander Mackenzie (author & poet) 1873-1936, William Mackay Mackenzie (Historian, Archaeologist & Author & called "Cromarty's History Man")1872-1952 and George Mackenzie, Newspaper Editor, 1881-1950.
Their father was Alexander Holm Mackenzie, Cromarty Registrar, Sheriff-Clerk Depute, Clerk to School Board & Burgh Assessor 1846-1915."
Picture added on 19 November 2007
Comments: