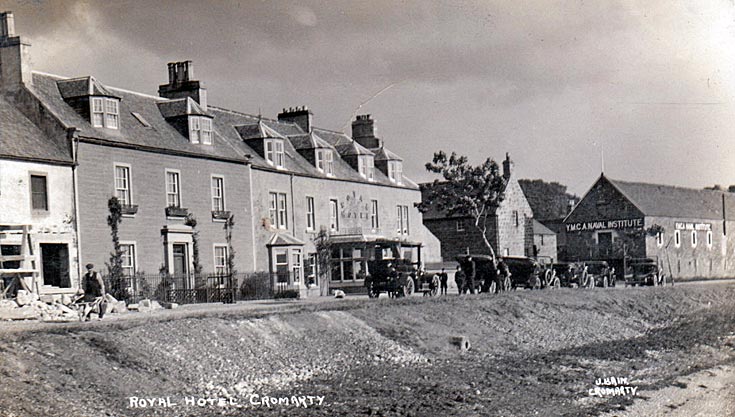 The Cromarty Archive
Royal Hotel - with cars and building works c1920
This is a really interesting one. It shows the Royal Hotel having some renovations done to what is now the public bar. Note the railings in front of the main doorway, the smaller conservatory/solarium, and the lack of any sea-break. The front arm of the old factory (knocked down by Colonel Ross in the 1970s) has a sign stating 'YMCA Naval Institute'.
Click on the 'Large Version' button to see a little more detail.
Scan kindly donated by Ross Alexander, New Zealand.
View Large Version
Picture added on 03 November 2008