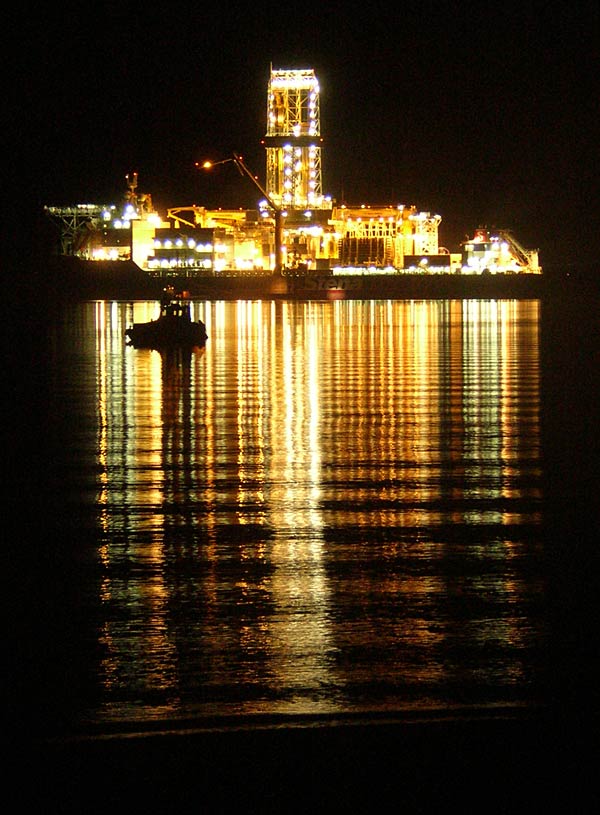 The Cromarty Archive
Stena Carron drill ship from Cromarty Harbour
Lit up like this, it's no surprise that the Stena Carron requires huge amounts of power, which comes from its six Wärtsilä 32 16-cylinder diesel engines. The engines have a combined power of over 40mw.
The Stena Carron is the world's largest drill ship, with a displacement of 97,000 tonnes, an overall length of 228m and breadth of 42m, it is capable of drilling to a depth of 11,000m. It was built by Samsung Heavy Industries Co Ltd in Korea, and has been designed to operate in harsh environments such as the Norwegian and Barents Seas.
(Orginally posted under the name Stenna Drill Max, rather than the Stenna Carron).
Picture added on 04 November 2008
Comments: