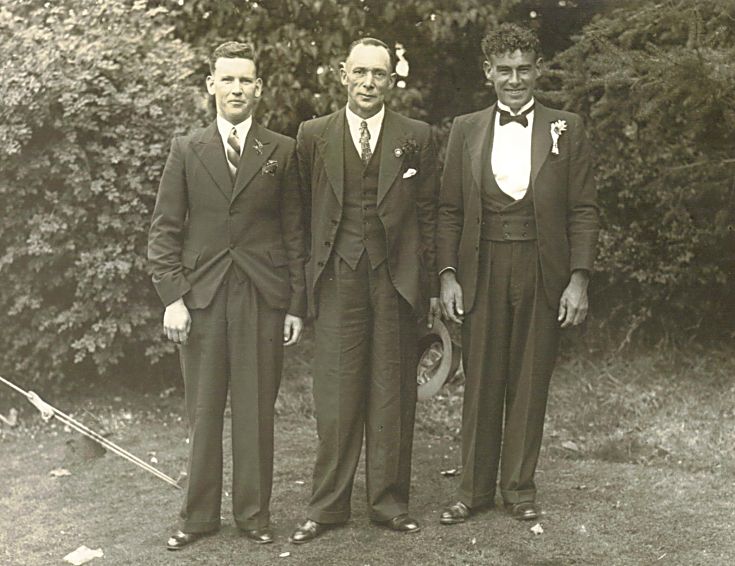 The Cromarty Archive
Jack Mackay, Dan Macfarlane & George Finlayson
Jane says "Jack Mackay, Dan Macfarlane & George Finlayson at the wedding of Molly Morrison and Pilot Officer Balden Navity 1938. The men were invited to the wedding as they had rescued the pilot when his plane crash-landed in the Moray Firth near to Navity where they worked at the time."
Excerpt from the book Cromarty Living by the Sea
The paper said the men rushed to the seashore, down over the steep cliffs. Mackay and Finlayson swam out to the plane and got the airman extracted from his parachute. Mackay then turned the officer over and, using the life-saving method, swam with him until Finlayson got a rope from MacFarlane on the shore. Mackay tied the rope round the airman and got him ashore and over the rocks. Mackay was slightly bruised by the rocks when landing. They carried the airman to the salmon fishers' bothy. The men were later awarded Royal Humane Society Award Certificates.
Picture added on 12 March 2009
Comments: