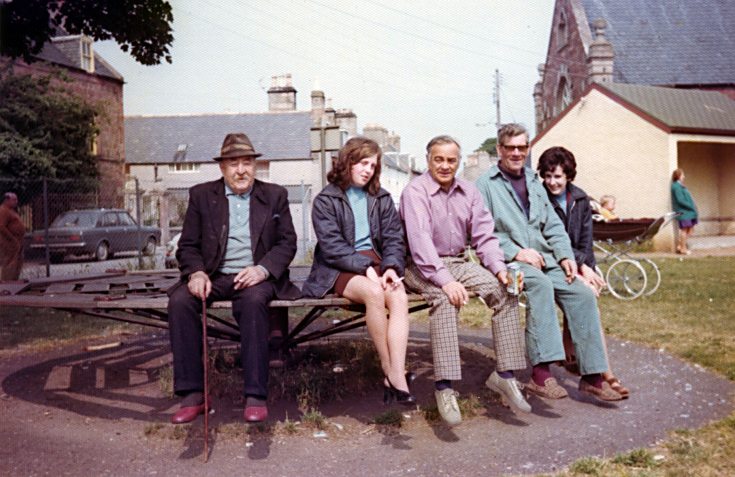 The Cromarty Archive
Group on the Roundabout - c1975
A great photo from the mid seventies. Jock Shepherd, ???, Ken Scott-Lodge (with can of Tennents), Skip Mackay and June Mackay nee Finlayson on the roundabout, each with a cigarette in hand.
Some event must be taking place in the Park, perhaps a football match, as the lady by the shelter and the baby in the pram are watching. To the left of the photo, in the shade, it looks like Ken the Painter watching too.
The roundabout was one of 5 pieces of apparatus - there was a seesaw next, then the 'baby swings', a full size set of swings and the 'witch's hat'. The site of the roundabout can still be seen in the park, where there is a circle of raised grass, formed by thousands of feet running round and round.
View Large Version
Picture added on 05 May 2009
Comments: