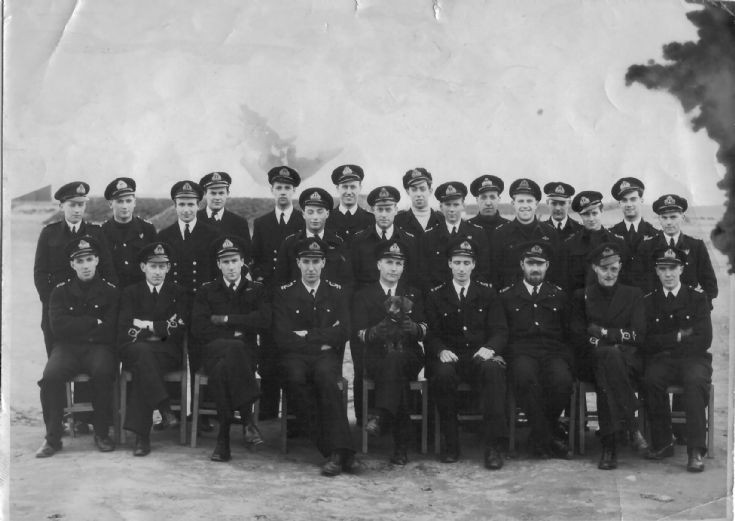 The Cromarty Archive
828 Squadron, at HMS OWL (Fearn)
828 Squadron, at HMS OWL (Fearn) in April 1944. My uncle, Lieutenant Douglas Smith is proudly sitting in the front row. He was killed on 7th June 1944 while on a torpedo training exercise off Tarbet Ness along with 5 other airmen, as discused on photo 622.
Full list of the Squadron(as written on the rear of the photo by my uncle):-
Standing, left to right:-
"Hurric"-Ian Kirton, Bruce Turner, "Joe" Hunt, Tony Bateman, "Sam" Strong, "Walford" Davis, "Copper" Porter, "Dicky" Bird, Mick Williamson, Cyril Price, "Finger" Foulkes, "Lash" Williams, Basil Green, Stan Still, Maurice Taylor, Wing.
Seated, left to right:-
George Wisden, "Oli" Oliver, Huth, "Stripey" Martin, Lt/Cdr Swanton (& Schlumpie), Jack Stokes, Tony Lacayo, "Yours Aye", "Jock" McKean.
I'd love to hear from anyone how knew or was related to any of these men, or can add anything to WWII life at Fearn
Picture added on 03 August 2009 at 12:35
Comments: