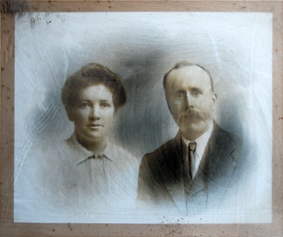 The Cromarty Archive
Who are they?
We have found this picture, apparently a coloured photograph, behind the plasterboard of one of the top floor attic bedrooms at 7 Duke Street while installing insulation.
I would love to know who they were. The style looks to me very early 20th c.
Picture added on 17 August 2009 at 15:55