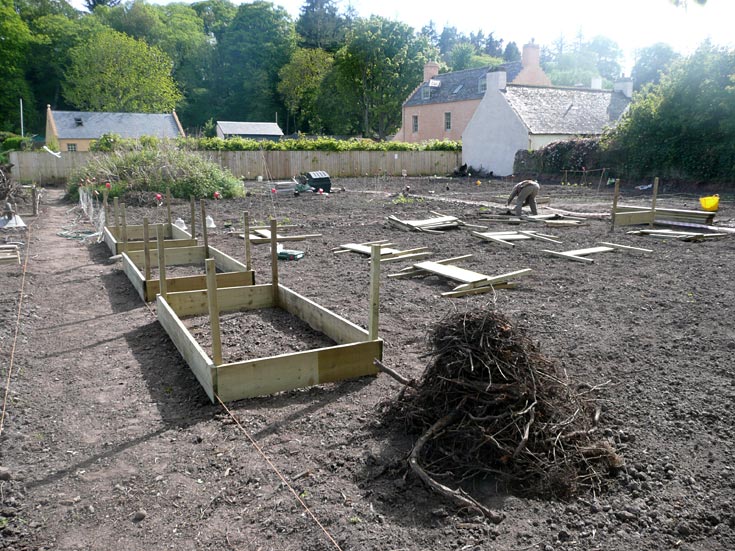 The Cromarty Archive
Cromarty Allotments - Raised Beds
One of the most enjoyable things about the new allotments is the different approaches being taken by members. Some dived straight in and planted crops immediately after digging - potatoes were a popular choice to help condition the ground.
My plan is to focus on fruit growing, and I though that a system of raised beds was the best way to go, as this helps to retain the heavy mulch I plan to use to help minimise the toil of weeding. It was a lot of work to plan and build this system of beds, but I hope ti will make things easier in the long run. I plan to grow black-currants, gooseberries, raspberries, japanese wineberries, thornless brambles, blue honeysuckle (honeyberries), three different kinds of apples on dwarfing rootstock, and a culinary plum also on dwarfing stock.
In the foreground is the last pile of old roots laboriously dug out of the ground, along with 38+ wheelbarrow-loads of stones and boulders.
Picture added on 27 July 2012 at 15:09