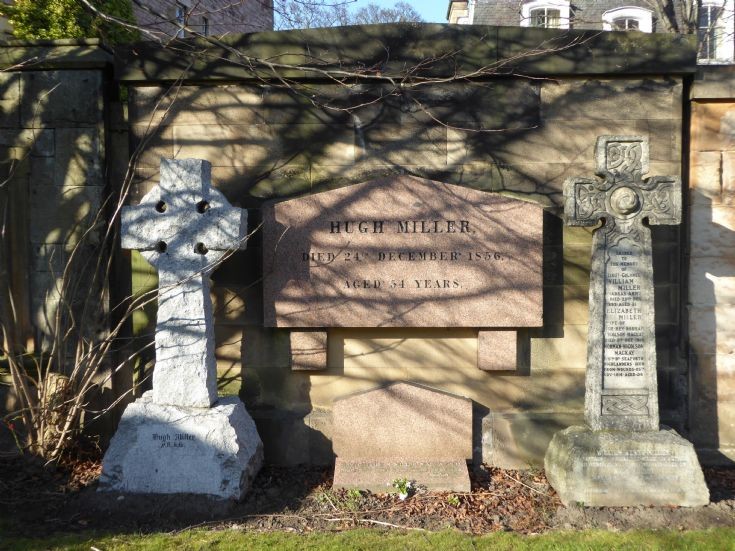 The Cromarty Archive
Hugh Miller's Grave in Edinburgh
25th.Feb.,'18, before the snow!
Hugh Miller's grave in Grange Cemetery, Morningside, Edinburgh. it is in the very NW corner of the cemetery, near the gate.
His wife's stone is immediately below, with the pointy top. Under that again, almost flat, is another Miller, and more Millers on the celtic cross stones, but I don't know who they are.
Picture added on 08 March 2018 at 21:38