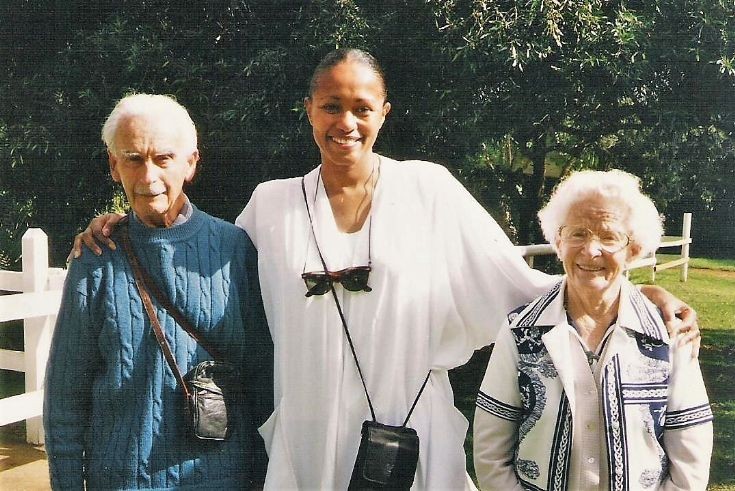 The Cromarty Archive
New Picture
TIME MARCHES ON
This is a photo of Don Watson (who appeared in image #2268, a 1918 Cromarty school photo) and his wife taken at a 1994 church function.
Don (born 1905) died in Queensland, Australia on 29 March 2004, when he was nearly 100 years old. In 1939 he married Una Gardener, pictured with him.
Don joined the Seventh-day Adventist Church when 17 and trained as a minister and missionary. In this capacity he served in New Zealand, Australia, Pitcairn Island and the Cook Islands. When he retired, he and his wife did similar work on a volunteer basis in Pakistan, Japan, Canada and Aitutaki Island.
The woman in the center is Brooklyn, New York-born and raised Francine Bell, singer, songwriter and actor. Francine Bell was the voice on Qantas Airlines flights.
Picture added on 26 November 2018 at 17:49