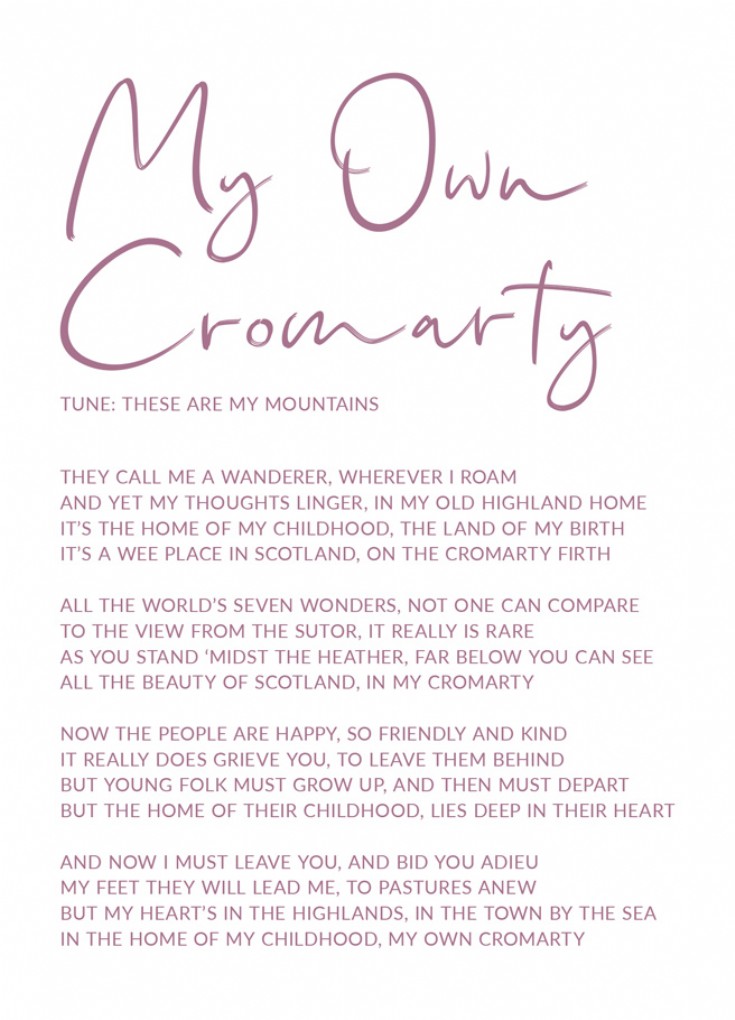 The Cromarty Archive
New Picture
I've recently had my late Mother Margaret Scott (nee Ritchie) and Jane Patience (nee Mackay) Cromarty Song lyrics put to print.
These postcards are available in the Courthouse with 10p going to the Highland Hospice, my Mums favoured charity.
The ladies wrote the lyrics in 1966 when they were working together in the summer pre departing Cromarty to attend University. They were romantically pining for Cromarty already, so sung these lyrics to the tune of "These are my Mountains" in order to not miss home.
Picture added on 30 August 2019 at 19:01
Comments: