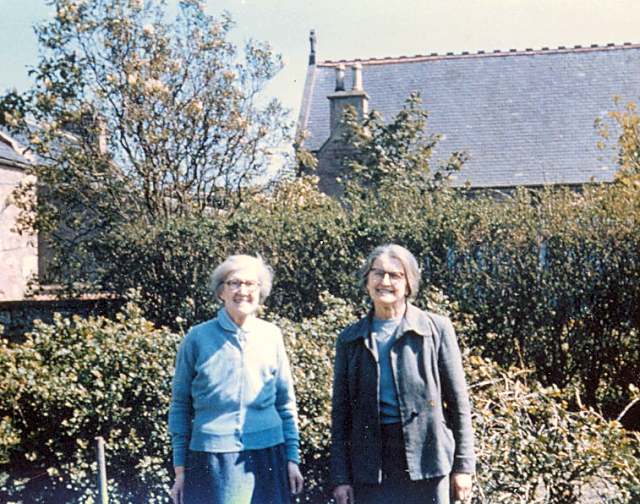 The Cromarty Archive
Bella Chapman & Mary Davidson - c1963?
Mary says "This photograph is of my grandmother, Bella Chapman and my great aunt, Mary Davidson taken in the back garden of 11 Church Street."
"Mary Davidson may be well remembered by the more mature (!) - she was the one who mostly served behind the counter at the newsagents at number 9 Church Street. During the school holidays I used to help out in the shop and I remember how dirty my hands used to get when dealing with the newspapers."
"The newspapers used to be collected every morning in a trolley made of wood and painted green - it was just a wooden box with a hinged lid, four wheels and a handle to push it. Delivery of newspapers used to be done using the same trolley. Aunt Mary used to do deliveries, as did Daisy McKay. I remember there was another lady who used to do so but I don't recall her name - does anyone remember?"
Picture added on 22 March 2004
Comments: