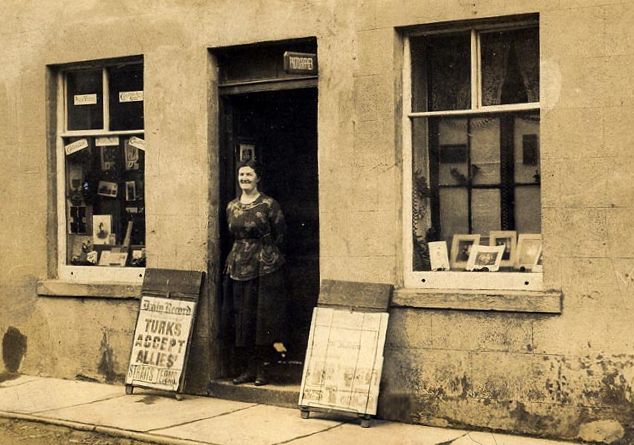 The Cromarty Archive
Chapman's Shop - 1920
Mary says "photograph is of my grandmother, Bella Chapman, taken outside their shop (newsagent and photograper) - in the days before the premises moved to 9 Church Street. I think it is the third building on the left, looking at Church Street from Forsyth House.
The Daily Record headline reads "Turks Accept Allies' Straits Terms". My best guess for the date is August 1920 (Treaty of Sevres). (Not that my history is that good - but Google does wonders!) The other bulletin board is very faint, but I think reads "The Bulletin" with various photographs.
Both windows contain photographs, unfortunately too small to be identifiable. I'd love to know who they are..."
Picture added on 26 April 2004 at 09:06
Comments: