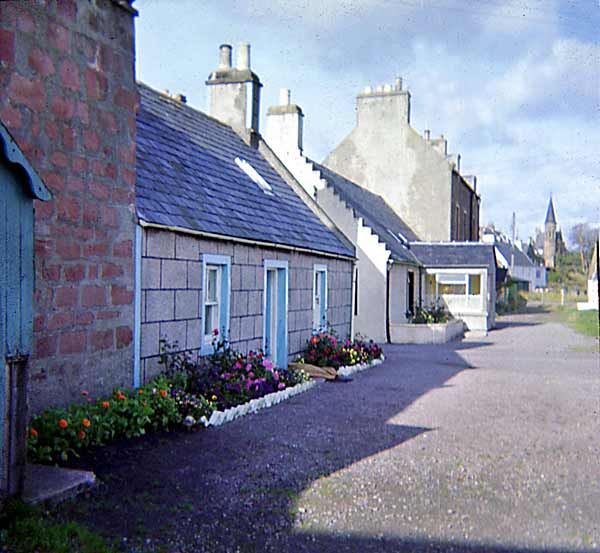 The Cromarty Archive
Fishertown cottages
Shows the edge of what is now Moonfleet (Robert Hogg's house), and the the original frontage of the cottage renovated extensively in 1996(?). At this time it was inhabited by the Finlayson family.
Moonfleet at this time was clearly a sandstone structure with a wooden porch. It was renovated very soon afterwards, as the roof had fallen in.
The building beyond the Finlayson's was inhabited by Mrs Bathie. Every morning she used to feed a particular gull which landed near her doorstep and would eat from her hand.
Picture added on 01 January 2003
Comments: