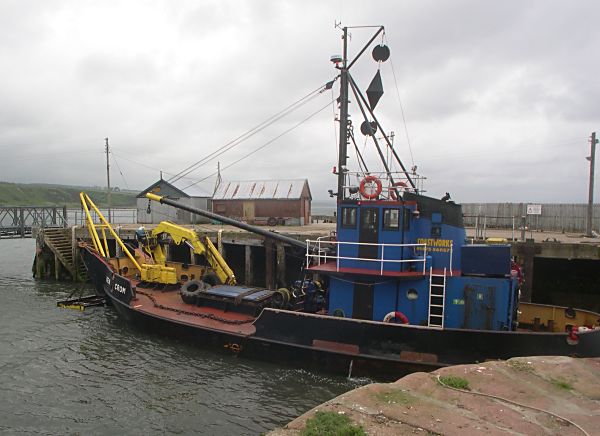 The Cromarty Archive
Dredging the harbour - 23 Jun 2004
The 'Ben Crom' from
Coastworks
of Newry is here to do between 5 and 20 days dredging. Although the name seems to suit Cromarty, it's actually a mountain in Ireland.
The large box at the front is being lowered down to the sea-bed. Once in position it is dragged backwards by the Ben Crom and emptied about 50 yards outside the harbour. The silt in the box is never lifted above the water, as then dropping it back in would incur taxes, even though it had only been out of the water for a few seconds!
Once the channel and outer part of the harbour have been dredged, a digger will be brought in to clear the cobbles in the top half of the harbour.
Picture added on 23 June 2004 at 17:28
Comments: