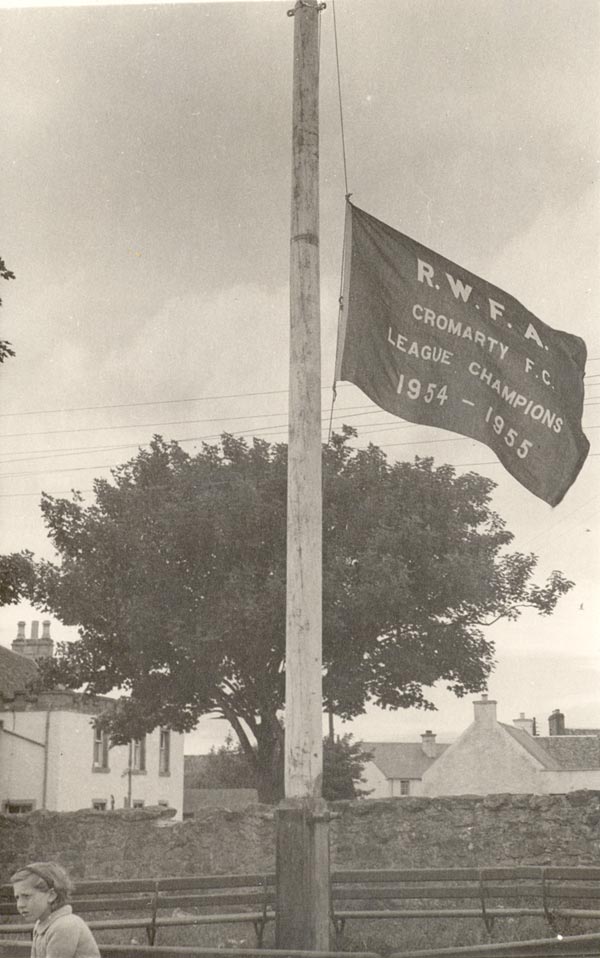 The Cromarty Archive
League Flag at Victoria Park - 1955
The park used to be surrounded by a sandstone wall which council vandals ripped down in the '70s to replace with a chain-linked fence.
The seats around the flagpole were only one of a number of features at this end of the park which no longer exist. I can remember a large roundabout, little swings, a see-saw, big swings and a witch's hat - a conical structure which rotated around a high central pole.
If anyone has any pictures showing these please let us have a copy, or if you know the girl in the picture leave a comment.
Picture added on 03 December 2004 at 15:10
Comments: